Bonkle Church of Scotland Magazine
June 2019
Next issue – September 2019
Closing date for material –2 pm Sun August 18th 2019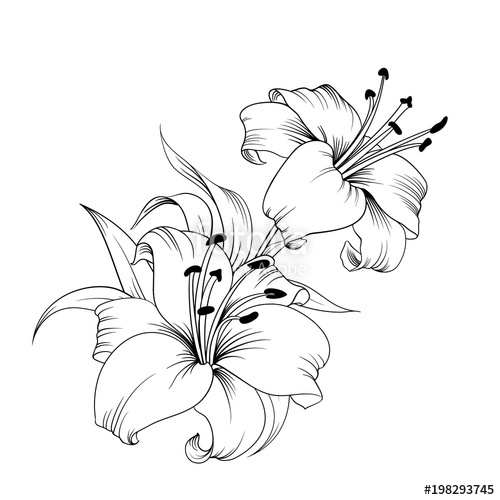 "Consider the lilies of the field how they grow"
Matthew 6.28
From the manse…
As I get older I can look back and remember some of the hymns we used to sing that have, over the years, gone out of fashion. One I can vividly remember from primary school summer assemblies has lyrics that read:
Summer suns are glowing
over land and sea;
happy light is flowing
bountiful and free.
Everything rejoices
in the mellow rays;
all earth's thousand voices
swell the psalm of praise.
I'm not sure if hymn was written, with a memory of times when summers were always better, or whether it was just wishful thinking. Certainly this summer (so far at least!) is proving to be very mixed. However God promises both rain and shine for all people. Matthew writes -He causes His sun to rise on the evil and the good, and sends rain on the righteous and the unrighteous. (Matt 5:45). As much as we enjoy the sunshine, we require sun and rain to sustain life. As another well-known hymn reminds us, God is the God of all conditions, and His faithfulness sustains us in all seasons. The hymn writer writes -
Summer and winter, and springtime and harvest,
Sun, moon and stars in their courses above,
Join with all nature in manifold witness
To Thy great faithfulness, mercy and love."Great is Thy faithfulness!" "Great is Thy faithfulness!"
Morning by morning new mercies I see;
All I have needed Thy hand hath provided—
"Great is Thy faithfulness," Lord, unto me! Whatever the weather has in store for you this summer, be assured that God's presence will be with you.
Graham
Sunday School
The children had brilliant fun at our annual Easter egg hunt, which we were able to have outside this year thanks to the lovely weather.
Prior to this we had been learning about John the Baptist and the important role he had, and about the life and ministry of Jesus before he went to the cross.
We also had the pleasure of a wee visit from some baby chicks. The children were exceptionally gentle with them and handled them really well.
Ava received the special gift of a bible from the Sunday School on the occasion of her 6th birthday.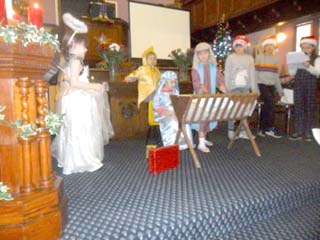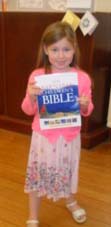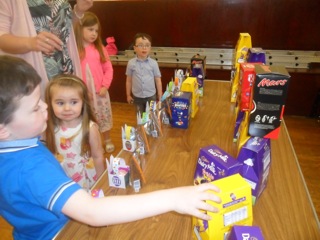 Ava now 6.
1st Bonkle Guides
1st Bonkle Guides have been busy this past year earning their mixology and camp badge which included going away to PGL Dalguise. We are doing a variety of badges this term including Party Planner, World Cultures and Independent Living badges. In September we will be going to camp in Perth for the weekend and are hosting a ladies night and a car boot sale to boost funds.We have spaces left so any girls 10-14 interested please get in touch.
Regards Sharon Ede-Connelly
The Listening Lounge
We will be hosting a drop-in service (beginning on Wednesday 29 May) at Coltness Memorial Church every Wednesday from 2pm to 4pm for people in the wider Newmains/Bonkle parish area to come along and have a chat and find a listening ear. The intention is to give people a safe, relaxing space where they can find company, have a chat, unload their worries, have prayer, or just to get out of the house.
We are looking for volunteers to help with this (on a rota basis), so if you are a good listener and feel you can help put people at ease, please get in touch with Nicky.
Wishaw CAP Debt Centre news
We have still been receiving plenty of clients booking in, and a new client is booking in roughly once per week. At the moment we are providing support to 46 clients; one client recently went debt-free and the process should be completed soon for another. Please pray for all our clients, that they find peace and relief from stress, and that the new clients engage well with the process.
The relationships built up with DWP and Remploy in particular are seeing an increase in referrals from those agencies. Our relationships with these organisations are long-standing, and CAP in Lanarkshire (which includes us!) recently received an award for 'innovate partnership' from the Fair Start Scotland programme (which helps people get into work and provides support for a year afterwards). It's nice to have our work and input appreciated!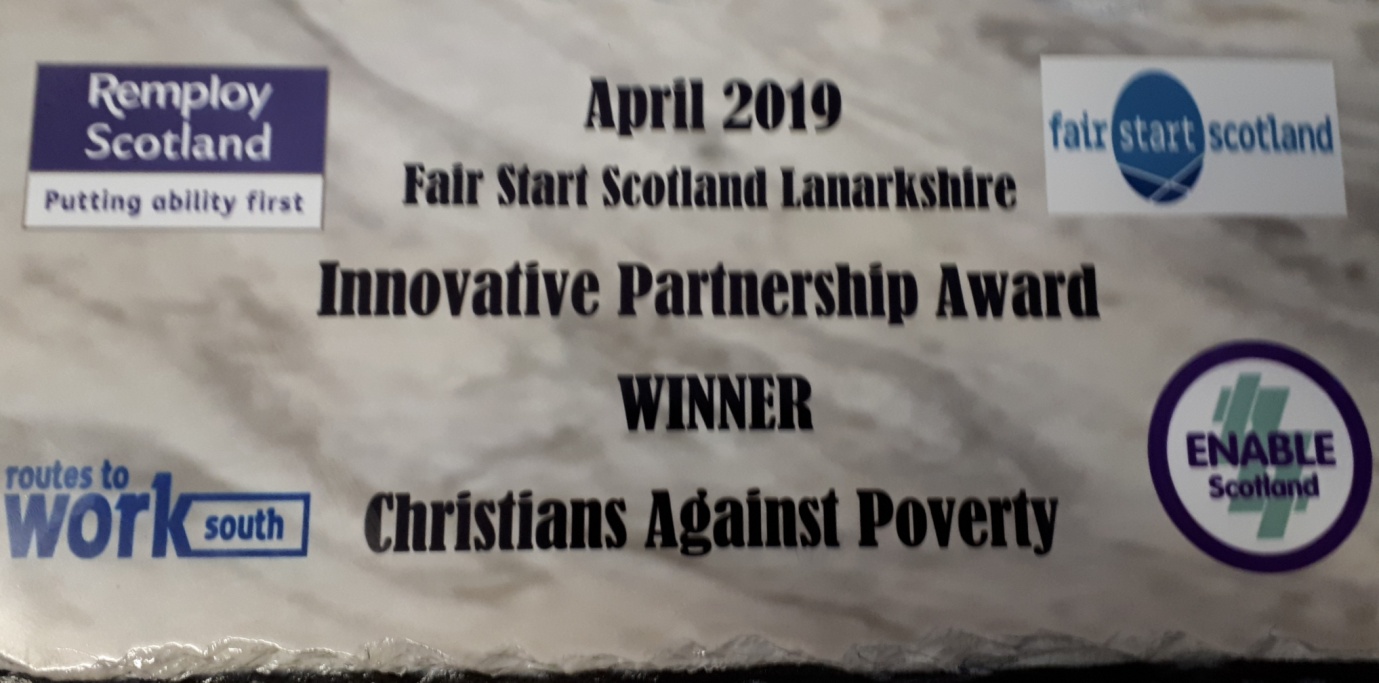 2019 'United' one-day conference for CAP staff and volunteers
United is a one day regional conference for CAP's frontline network, church leaders and support teams/ befrienders. Myself and 2 befrienders attended the event in Central Church, Edinburgh on 5 March. It was a very inspiring day, with excellent talks and presentations, and it was great to catch up with others who are passionate about CAP's work in Scotland.

CAP 'Stacked Against' report
A recent article in the Scotsman highlighted people in real poverty are not getting the help they need because too many people are being "labelled as vulnerable" by utilities companies. The article can be accessed here: https://www.scotsman.com/business/debt-charity-warning-as-too-many-people-are-labelled-vulnerable-1-4893081
The report says that by lowering the bar to help more customers, those who are truly desperate are getting overlooked. The report concludes that there is a great range in vulnerability and it's not a simple black and white issue. The report researched the links between fourteen different additional difficulties faced by our debt clients. They included caring for a loved one, unemployment, childhood trauma and lone parenting. It found that nearly seven in ten (67%) are facing two or more issues and half are living with three or more. Unemployment rarely seems to be experienced in isolation. Three in five (57%) also have poor mental health and a quarter are caring for a loved one. According to the report, unemployed people are also more likely to have a physical disability or serious illness.

Other links are less obvious. Of those who had been the victim of fraud or financial abuse, more than a third (38%) were found to have suffered a trauma as a child, compounding their difficulties. CAP found that the more issues faced, the more severe the cumulative effects. Seven in ten of those with even just one stated vulnerability had skipped meals due to their debt problems. More than half of those (51%) with five or more vulnerabilities said they had felt like ending their lives before getting CAP's holistic debt help.
Nicky McLaughlin
Wishaw Debt Centre Manager
07400189398
New client helpline: 0800 3280006